Jurassic World: Fallen Kingdom (2018)
---
Genre
:
Action | Adventure | Science Fiction
Release Date
:
06 June 2018
Spoken Language
:
English
Overview
:
Several years after the demise of Jurassic World, a volcanic eruption threatens the remaining dinosaurs on the island of Isla Nublar. Claire Dearing, the former park manager and founder of the Dinosaur Protection Group, recruits Owen Grady to help prevent the extinction of the dinosaurs once again.
Cast Overview :
Owen Grady
by: Chris Pratt
Claire Dearing
by: Bryce Dallas Howard
Maisie Lockwood
by: Isabella Sermon

Eli Mills
by: Rafe Spall
Sir Benjamin Lockwood
by: James Cromwell
Franklin Webb
by: Justice Smith
Dr. Zia Rodriguez
by: Daniella Pineda

Iris
by: Geraldine Chaplin
Ken Wheatley
by: Ted Levine
Gunnar Eversol
by: Toby Jones

Dr. Henry Wu
by: BD Wong

Dr. Ian Malcolm
by: Jeff Goldblum

InGen Contractor
by: Michael Papajohn
Jack
by: Robert Emms
Lead Mercenary
by: Charlie Rawes
Russian Bodyguard
by: Daniel Stisen
by: Kamil Lemieszewski
Senator Sherwood
by: Peter Jason
Sub Pilot
by: Kevin Layne
Member Reviews :
I felt embarrassed to be watching this. It's an embarrassing fever dream. I abandoned it halfway through its runtime.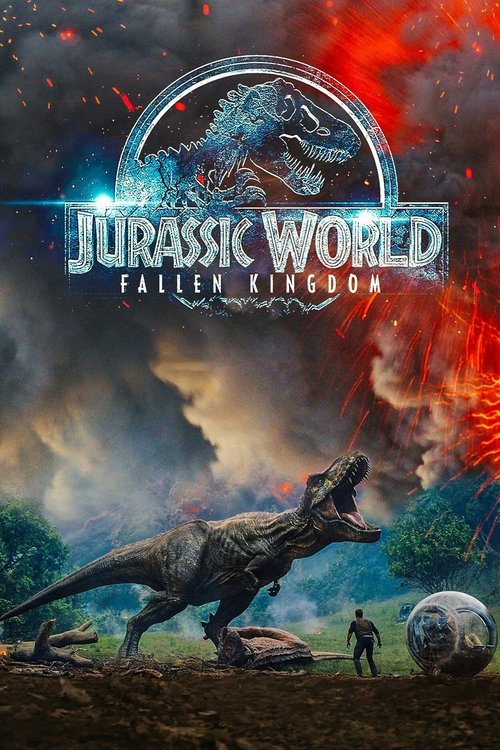 Related Movies